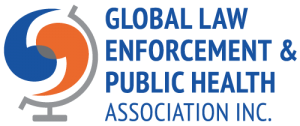 PRELIMINARY NOTICE OF 
ANNUAL GENERAL MEETING and BOARD ELECTIONS
DATE: Tuesday November 16th, 2021
TIME:   12:00 PM (1200 hrs) GMT – UTC 
VIRTUAL MEETING BY ZOOM 
This is a preliminary notice of our upcoming AGM.  The full Notice of Annual General Meeting will forthcoming.  The 2021 AGM will once again be held virtually by Zoom. 
Board of Directors Election
There will be and election for Board of Director vacancies at the AGM.  The vacant positions will be:
Vice President

3 Ordinary Member positions
As our association continues to evolve, we are always looking for committed members to become Directors and add their knowledge and experience to our Board and help to ensure its diversity. Consider standing for election to the GLEPHA Board and contributing to our association.  
More information will be forthcoming about the nomination and election process.
Should you have any questions, please contact Richard Bent, GLEPHA President at rcbent@sfu.ca, or Bill Stronach, Secretary/Treasurer, at Bill_Stronach@hotmail.com.