Police Scotland and Public Health Scotland launches Strategic Collaboration to drive national improvements in health and wellbeing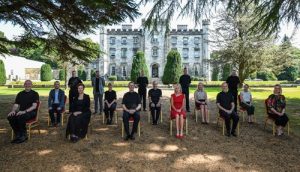 Police Scotland and Public Health Scotland have formalised a new collaboration to address public health and wellbeing in communities across the country.
The first joint approach of its kind in Scotland, is founded on the basis of the two organisations' shared visions to improving the safety and wellbeing of people places and communities in our country, and creating a Scotland where everybody thrives.
Senior leaders agreed to implement a Collaboration Framework and the first meeting of the joint Executives took place at the Scottish Police College, Tulliallan on Tuesday, 20 July, 2021.